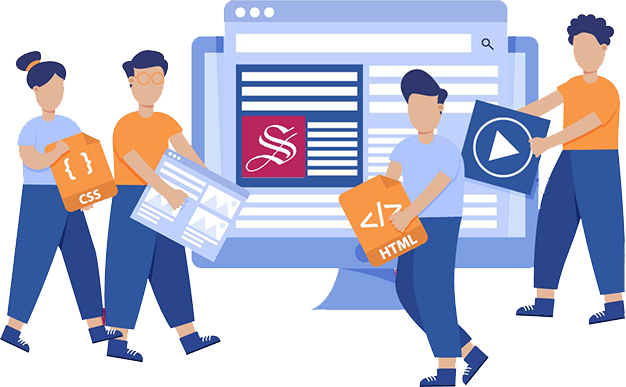 Customers now expect businesses to have websites to compliment their social media channels – If don't you could be losing potential clients.
Customers feel happier when they can see you across multiple channels as it builds credibility and adds to their confidence. The more routes that your potential customer have to find you the more potential sales you can make.
As well as promoting your products/services, a website act as as an anchor for your marketing.
Luckily, there are lots of easy ways to get your own website setup without too much effort these days, but the majority of these are generic and templated. If you use a template, that's going to make it harder for you because you're just going to like thousands of other sites out there.
Some of the website creation systems, will have their own branding all over your website and sometimes won't even let you own your own domain name.
We can offer advice and help you build your own website, they way you want it. We are able to design and build websites for you as well has help setup your email or shop front.
Even if you have a website already, we can advice on how to improve your website, revamp it and ensure that you are correctly optomised to gain maximum visibility on search engines.
.