A book of hope for uncertain times.
TODAY marks the 25th anniversary of World Book Day, held to celebrate reading for pleasure today and all-year round, which focuses on getting books into the hands of children.
As a freelance journalist and an avid reader, it seemed appropriate, in light of the harrowing situation in Ukraine, to recommend my favourite illustrated books on #WorldBookDay for those who may need it.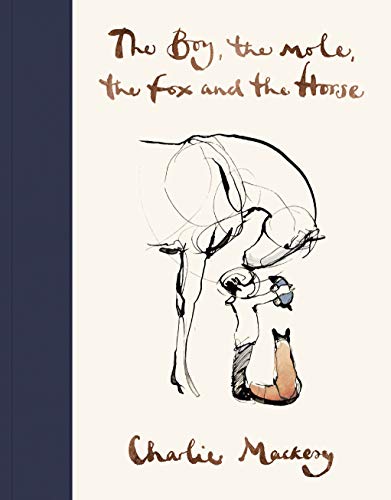 'The Boy, The Mole, The Fox and The Horse' by illustrator Charlie Mackesy is a book of hope for uncertain times.
Based on four characters, it is a beautifully-illustrated story about love, kindness, friendship, bravery and courage that speaks a universal language.
The best-selling author, who has sold over £1million copies since its release, said his messages of kindness resonate with so many of us and have never been so important.
Laura Higginson, an Editor at Ebury Publications said recently of the book: "No matter who you are, what your age, what your belief system is, there are universal feelings and experiences which unite us all."
Charlie's moving illustrations lifted the nation during the Covid-19 pandemic and he is now sharing them on social media in support of Ukraine, in particular the quote and illustration; "Sometimes", said the horse. "Sometimes what?" asked the boy. "Sometimes just getting up and carrying on is brave and magnificent."
The Boy, The Mole, The Fox and the Horse by Ebury Publications is available to order from all bookstores, (RRP £16.99) but please do support independent booksellers where you can.
I choose to support our local and friendly award-winning independent book shop 'Book-ish' in Crickhowell, Powys.
Books can be ordered via their website www.book-ish.co.uk or why not pop into the shop and enjoy a coffee and cake in their delightful cafe afterwards.
I would love to hear what you are currently reading and your recommendations. Please share them via our social media channels Instagram Sudolmedia, Facebook @Sudol Media or Twitter@SudolMedia
To find our more about World Book Day Visit www.worldbookday.com