How did we become Sudol Media?
We all have a story to tell…
One of the easiest stories for people in business to tell, is story behind their business name. Although most of us spend lot's of time telling you what we can do for our customers, many companies miss out the story of how they came to be and why they chose the name they did. How many times have you sat in a networking group or looked at a webpage and wondered why did they call the company that?
Sometimes it's obvious – "Diane's Party Planning" or "Flowers by Freda" but more often than not there's a hidden story to a name that is worth telling.
Adding a story about how your brand came about, can help humanise your company quickly and add an insight to the personality behind the name.
So why did we become "Sudol Media"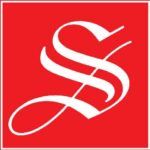 The brand name is a nod to Katharine's Polish heritage and represents a long line of entrepreneurs who built their businesses from scratch before, during and Post-Second World War.
They thrived, despite the restrictions during the communist regime, and incredibly, always found a way to succeed. They are still going from strength-to-strength in business today and are truly motivating and inspiring.
Our logo was the monogram used on Katharine's parents' wedding invitation.
It was not only the first letter of both their surnames, but symbolised nearly 50 years of trust, partnership and loyalty. We chose the colour red because it represents the energy and passion for our business.