Freelance Journalist and writer.
I have always been passionate about writing and was inspired to become a journalist as a young girl watching Kate Adie OBE, reporting from war zones around the world.
Whilst studying for my A-Levels I gained an invaluable insight into the media industry on placements at a national teen magazine and tabloid newspaper in London.
After gaining a BSc Honours degree in Geography and English at St Mary's University, London, I returned to South Wales and completed the accredited NCTJ qualification and achieved 100wpm shorthand.
My journalism career began in 2001 as a trainee multi-media journalist working on a regional daily newspaper and its sister weekly titles for one of the largest regional publishers in the UK for 16 years.
My passion has always been in feature writing and human-interest stories but my role saw me cover areas ranging from politics to farming, fundraising appeals, education, business and the local economy.  Over the years I have built up a contacts book which, to this day, remains my bible.
I have been privileged to meet some fascinating people along the way and enjoyed sharing their life stories with our readers in a weekly centre spread.
Memorable moments include interviewing the-late Sir Terry Wogan, launching a fundraising appeal for a mum who had a stroke after the birth of her twins and later featuring on BBC DIY SOS, meeting Kate Adie in person and learning to drive a Russian tank.
I was also fortunate to be able to visit some incredible places and contribute feature for the travel supplement.
In 2020, we founded the Monmouthshire-based Sudol Media to combine more than 40 years experience in the media industry.
Our knowledge of newspaper printing, advertising and the media is invaluable in today's market. With our extensive media contacts, strong communication and public relations skills we can secure media coverage, create features, content and press releases for radio, print and online journalism to market you and make you visible.
Based in Monmouthshire, South Wales, we blend traditional PR media with digital video and social media marketing to help businesses or organisations find their place in their specific market.
Our social media guru can provide support for your brand, website, social media marketing and PR to help get your message out there globally.
We also offer travel and food writing, event organisation, promotion and effective digital promotional videos for your brand.
Sudol Media has experience of organising large-scale food festivals and events, as well as charity events and launching fundraising initiatives.
What our customers are saying...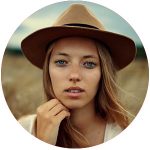 "Lorem ipsum dolor sit amet, consectetur adipiscing elit. Sed tempus nisl quis ornare dignissim. Vivamus tincidunt et sem vitae luctus. Vivamus id mollis nisi. Cras id leo semper."
— Kathy Thomas, WordPress Expert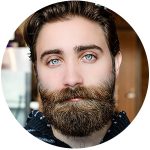 "Lorem ipsum dolor sit amet, consectetur adipiscing elit. Sed tempus nisl quis ornare dignissim. Vivamus tincidunt et sem vitae luctus. Vivamus id mollis nisi. Cras id leo semper."
— Eric Wood, WordPress Developer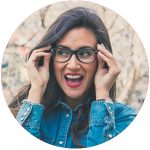 "Lorem ipsum dolor sit amet, consectetur adipiscing elit. Sed tempus nisl quis ornare dignissim. Vivamus tincidunt et sem vitae luctus. Vivamus id mollis nisi. Cras id leo semper."
— Melissa Evans, WordPress Consultant
Frequently Asked Questions